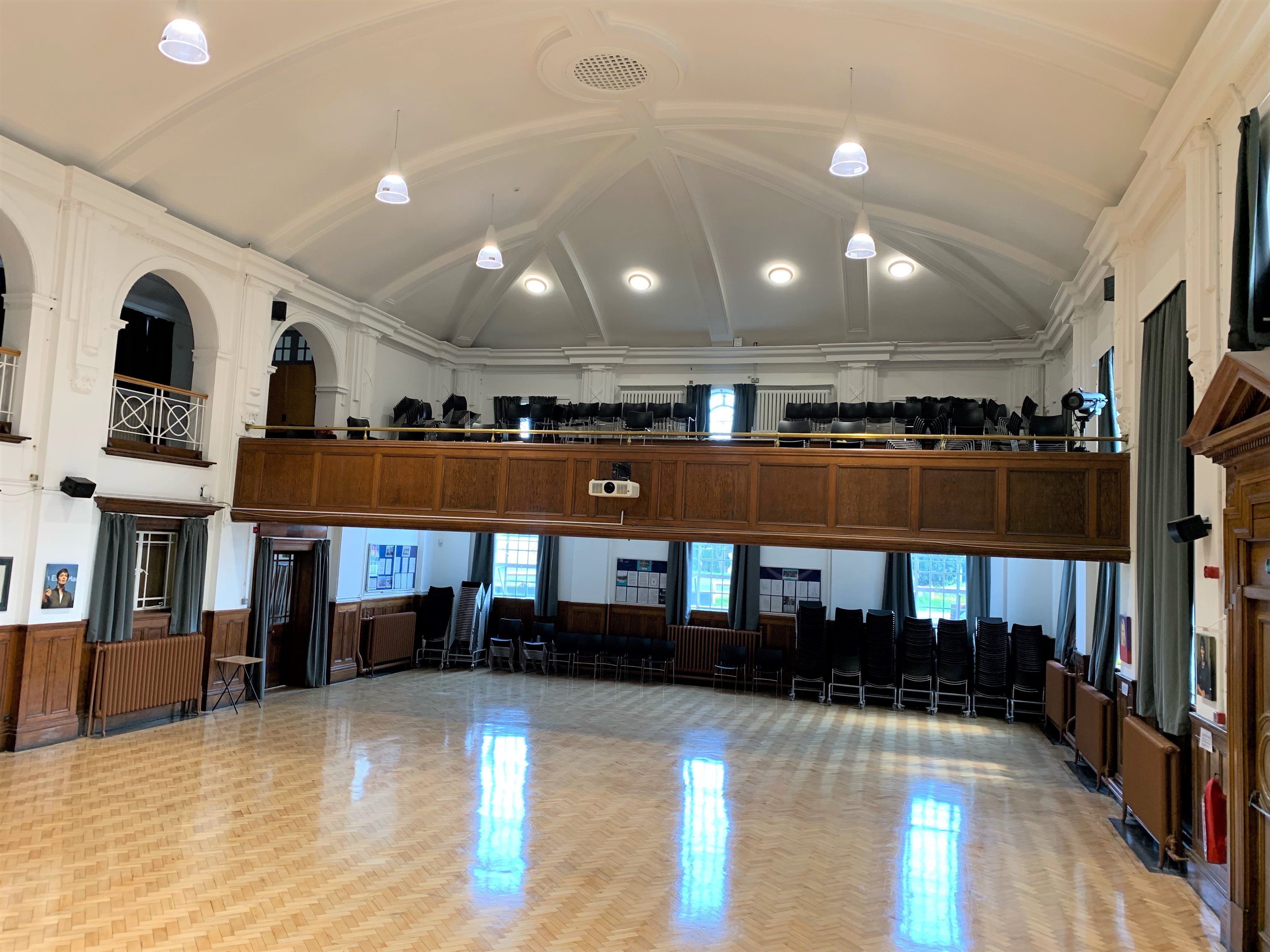 Chatham Grammar School
Gillingham, UK
Charon at Chatham Grammar School for Girls
Charon, a decorative high-lumen LED pendant luminaire from Luceco has been installed by Carter Services Group based in Basildon, at Chatham Grammar School for Girls located in Gillingham.
Charon was chosen for its contemporary appearance and longevity, offering 100,000 hours of maintenance-free operational life as well as variants of up to 10,000lm with an efficacy up to 133lm/cW.  
Installed at the school's main hall, Charon is suitable for many environments including commercial and hospitality, and is available as fixed output, digital dimmable, emergency backup variants, and Luceco's Wireless Lighting Controls, Platform, and Elevate. Finished in a contemporary silver grey with polycarbonate gear cover and a 60° prismatic refractor, Charon is available in 3000K or 4000K CCT, supplied with a ceiling rose with 1.5m suspension.
The main hall was also lit with Celeste, an attractive circular LED luminaire from Luceco featuring a 'corona' backlight effect with direct/indirect light distribution. The luminaire can be suspended using a 3-point suspension, creating an attractive pendant, wall-mounted, or as at Chatham Grammar School for Girls, surface-mounted. Other luminaires installed at the school included LuxPanels and Academy, a linear fitting benefitting from an opal prism diffuser with screw-secured endcaps, which can be surface mounted or suspended, ideal for retrofitting in place of traditional fluorescent fittings.
Client: Chatham Grammar School
Location: Gillingham, UK
Date: December 2021
Featured Products: Charon Pendant