Royal Liver Building
Liverpool, UK
Energy-Efficient Lighting Solutions for Royal Liver Building
Luceco has recently supplied their Sigma luminaires to the Royal Liver Building. The building overlooks the River Mersey from its waterfront location on the Pier Head and forms one of the 'Three Graces' along with the Port of Liverpool Building and the Cunard Building.
CBRE, a global leader in commercial real estate services, has managed the refurbishment of the iconic Grade I Liver Building to create a 'best in Class' office and leisure destination. The 8th floor is home to The Bank of New York Mellon who now benefits from a significantly improved, energy efficient lit environment.
"We worked alongside CorEnergy, part of the SureServe Group, based in Manchester, a renewables specialist in the sustainability and low-carbon sectors.  Sigma was selected for this impressive office environment due to its advanced technical performance, a direct / indirect recessed luminaire for low glare applications designed to assist with LG7 compliant settings." - Tom Francis, Luceco Project Manager
Backlit LED technology and a central Tp(a) microprism optic ensured suitability for this office environment offering UGR 19 compliance and less than 3,000 cdm2 at 65°. Platinum Mini downlighters were also used to light circulation spaces alongside Sigma. A recessed luminaire offering an efficacy up to 117 Llm/cW, Platinum Mini features a unique swing tab design for quick and easy installation.
Sigma is engineered to be installed in the traditional lay in method or pulled up to the ceiling using specially designed swing tabs. The luminaire has a range of mounting accessories for solid or plasterboard ceilings and is also suitable for non-standard ceilings in commercial applications. As well as offering an efficacy of 130 Llm/cW and excellent photometric performance, Sigma delivers over 100,000 hours of maintenance free, operational life.
Other luminaires used for the lighting refurbishment included Luceco's Opus fittings installed in back of house spaces such as store rooms and utility areas. Opus is a surface linear range available in two body sizes, with low and high output options delivering an efficacy of up to 133Llm/cW. The luminaire can be surface, or suspension mounted with a BESA fixing and central cable entry. The IK08 rating ensures a robust lighting solution with longevity in mind.
Opened in 1911 as the headquarters to the Royal Liver Group, the Royal Liver Building holds historical and cultural importance to the city of Liverpool, including  Bertie and Bella, the mythical Liver Birds adorning its towers. The Liver Building was a pioneer of its time, being one of the first buildings in the world to be built using reinforced concrete. Today this iconic structure has been carefully managed by maintaining the building's Grade I status as well as offering the facilities to service modern commercial users, cost effective, energy efficient lighting being of significant importance to the environmental operations of the building.
Client: Royal Liver Building
Location: Liverpool, UK
Date: March 2022
Featured Products: Sigma Panel, Opus Linear, Platinum Mini Downlight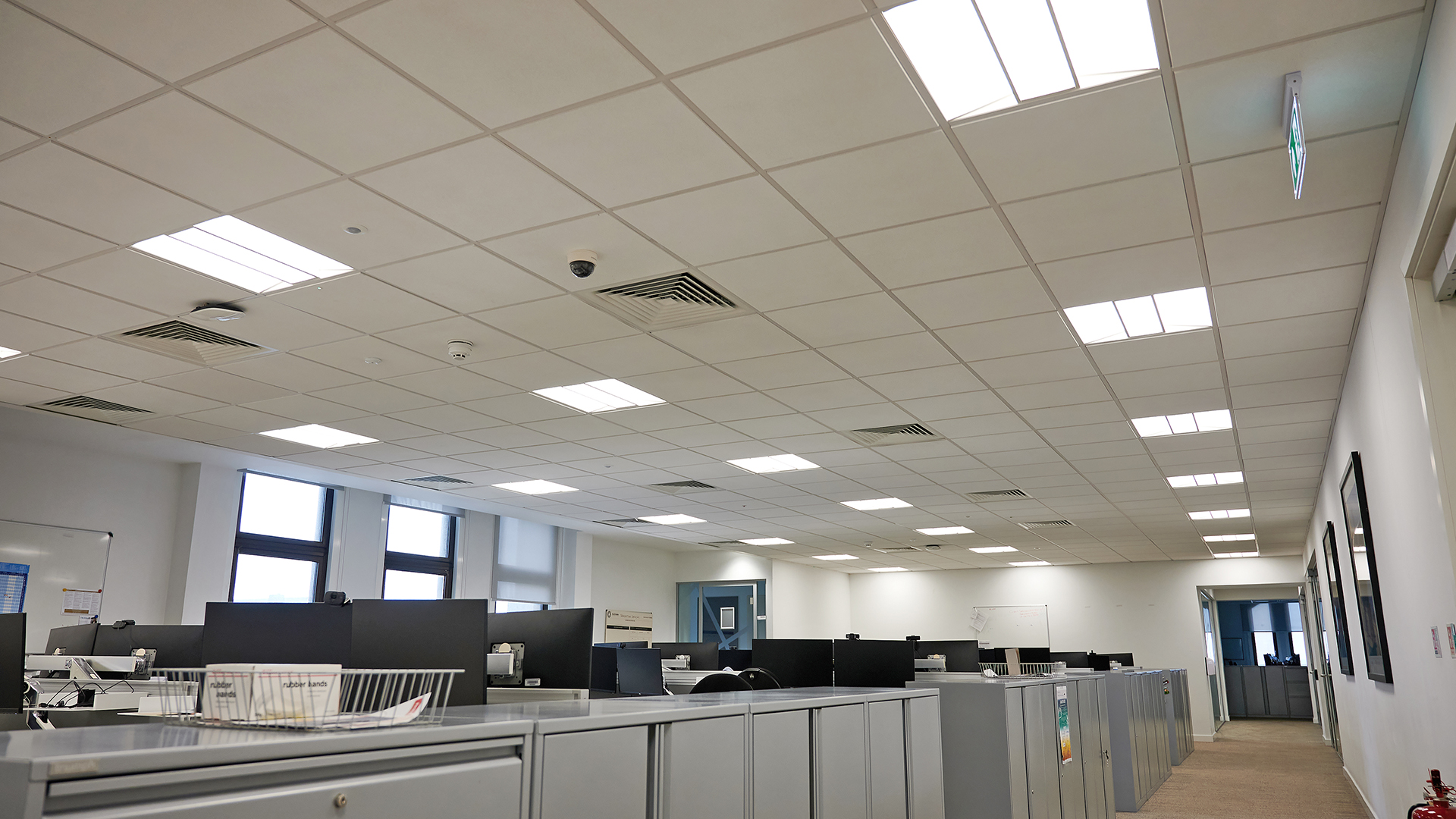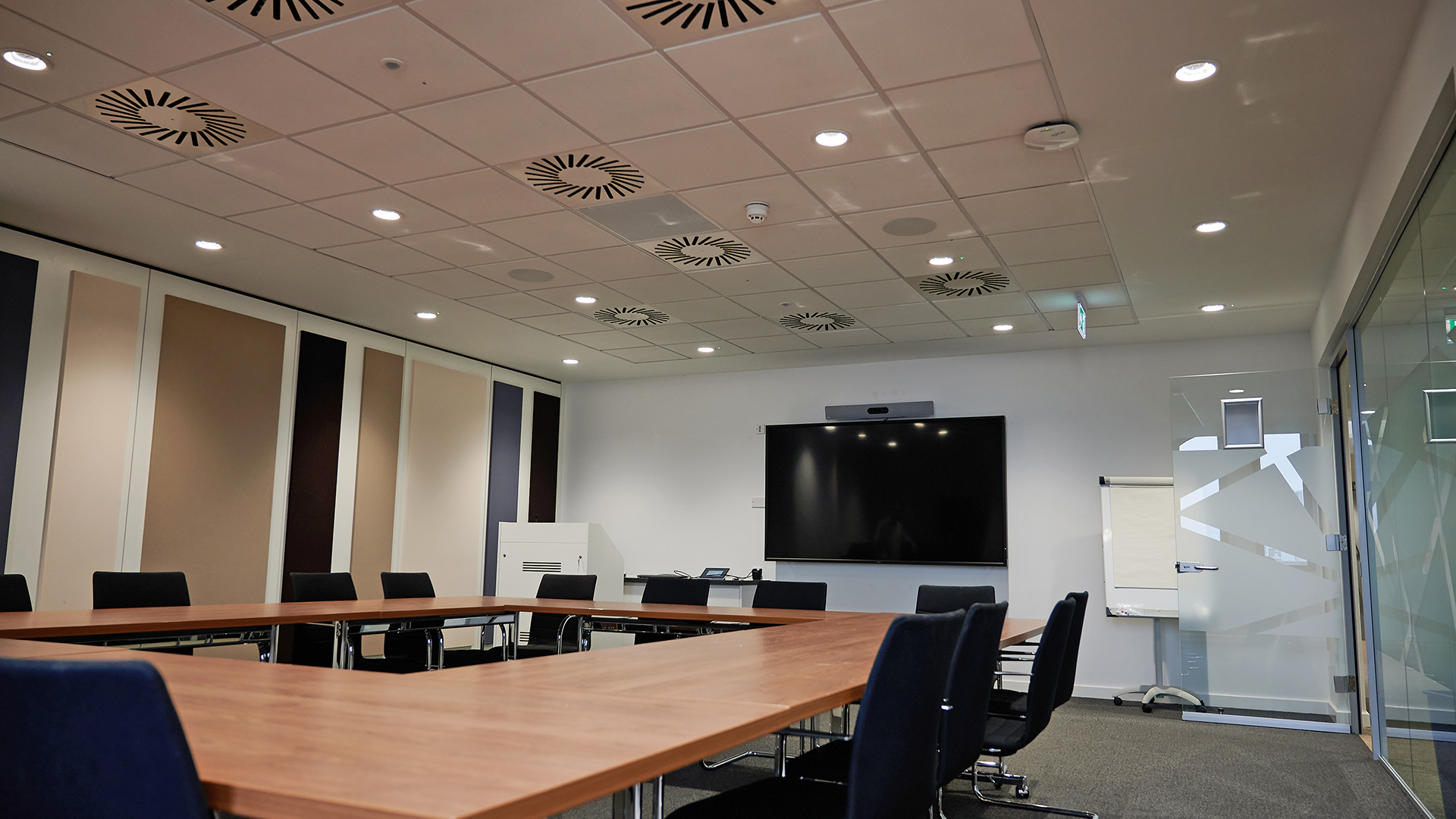 "The successful completion of this lighting improvement project at the Liver Building is a great example of CorEnergy working in partnership with Luceco to provide an enhanced lighting solution within a prestigious building. In a time where all businesses are striving for carbon neutrality whilst also facing the impact of rising energy costs, our lighting solution will result in a significant return on investment for the client and deliver ongoing carbon savings."
James Burton from CorEnergy, part of the SureServe Group