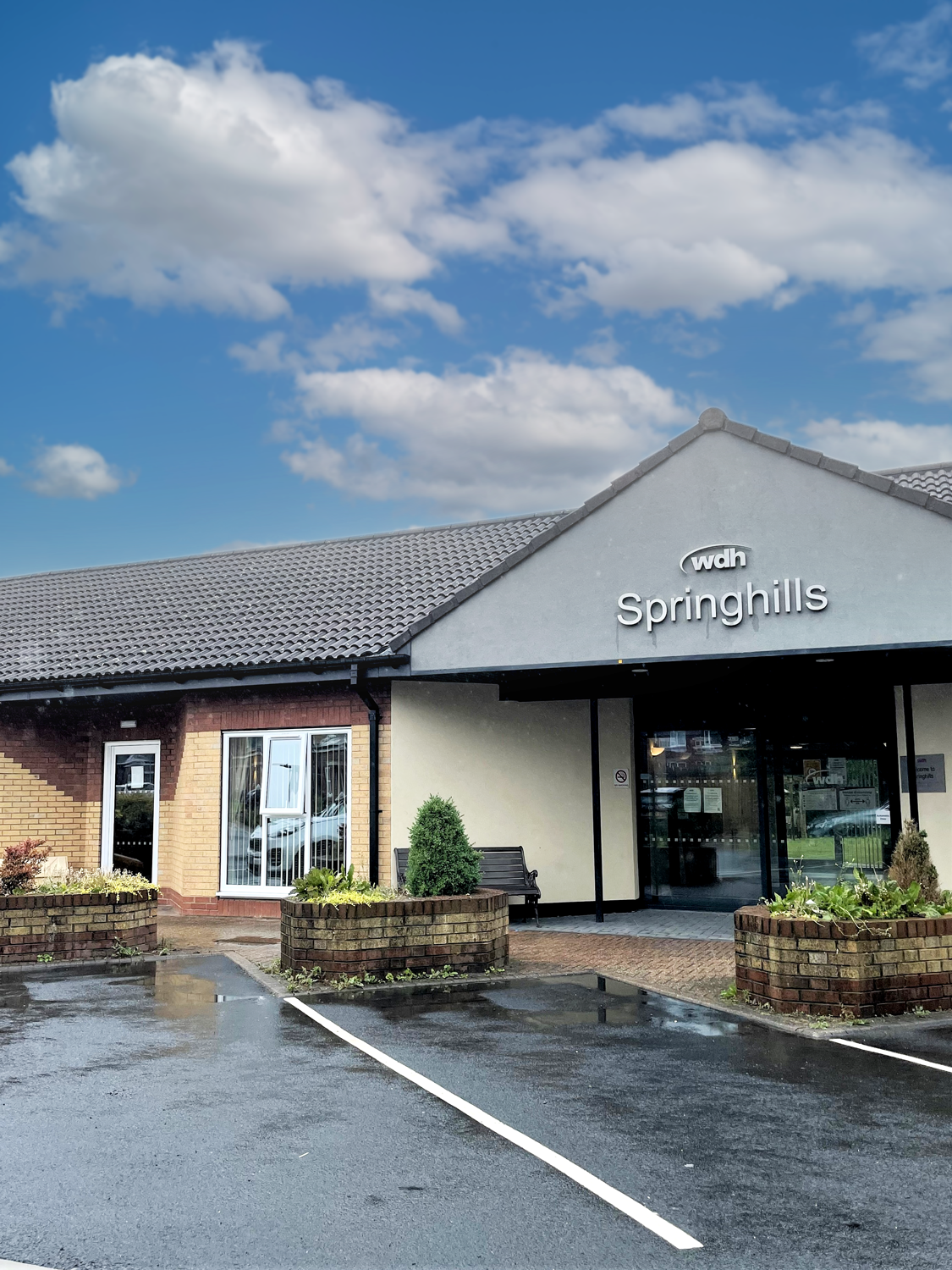 Springhills Independent Living Scheme
Outwood, UK
Illuminating Springhills
Luceco has recently supplied interior and exterior amenity lighting to Springhills Independent Living Scheme at Outwood, provided by Wakefield and District Housing Limited. WDH is one of the UK's largest social housing providers, with over 32,000 homes across the Wakefield district and the north of England. 
Springhills is a purpose-built retirement development of 33 flats that has recently enjoyed a refurbishment and the lighting played a key part in creating a safe and comfortable environment. Atlas circular bulkhead fittings were used throughout the interior with the perimeter of the building lit with Atlas with metal eyelid cover decors. Standard, emergency, and integral microwave sensor versions were used to reduce energy consumption in circulation areas.  With the corridor function selected, the sensor adjusts the light level to 10% of the normal level when the space is unoccupied creating a safe and secure yet well-lit environment with cost-effectiveness and environmental issues in mind.
LuxPanel luminaires were also installed, in particular LuxPanel Circular which is available in 120, 150, 180, and 240 mm diameter options with high-performance PMMA light guide. LuxPanel Circular is designed to be recessed mounted in exposed grid or plasterboard ceilings and secured with springs. The fittings were used in communal areas and corridors along with Tempest emergency downlighters with area optic, providing 3 hours non maintained emergency lighting which is an essential element to the lighting of a communal space.
WDH was established in 2005 with a vision to create a strong sense of community within their establishments as well as delivering excellent customer service. Luceco's Project Manager Ryan Taylor said "As well as creating safe and comfortable environments, WDH are also committed to achieving net zero carbon operations and embedding sustainability into their services, this lighting refurbishment will greatly assist this aim at Springhills."
Client: Springhills Independent Living Scheme
Location: Outwood, UK
Date: December 2022
Featured Products: LuxPanel Circular, Atlas Bulkhead