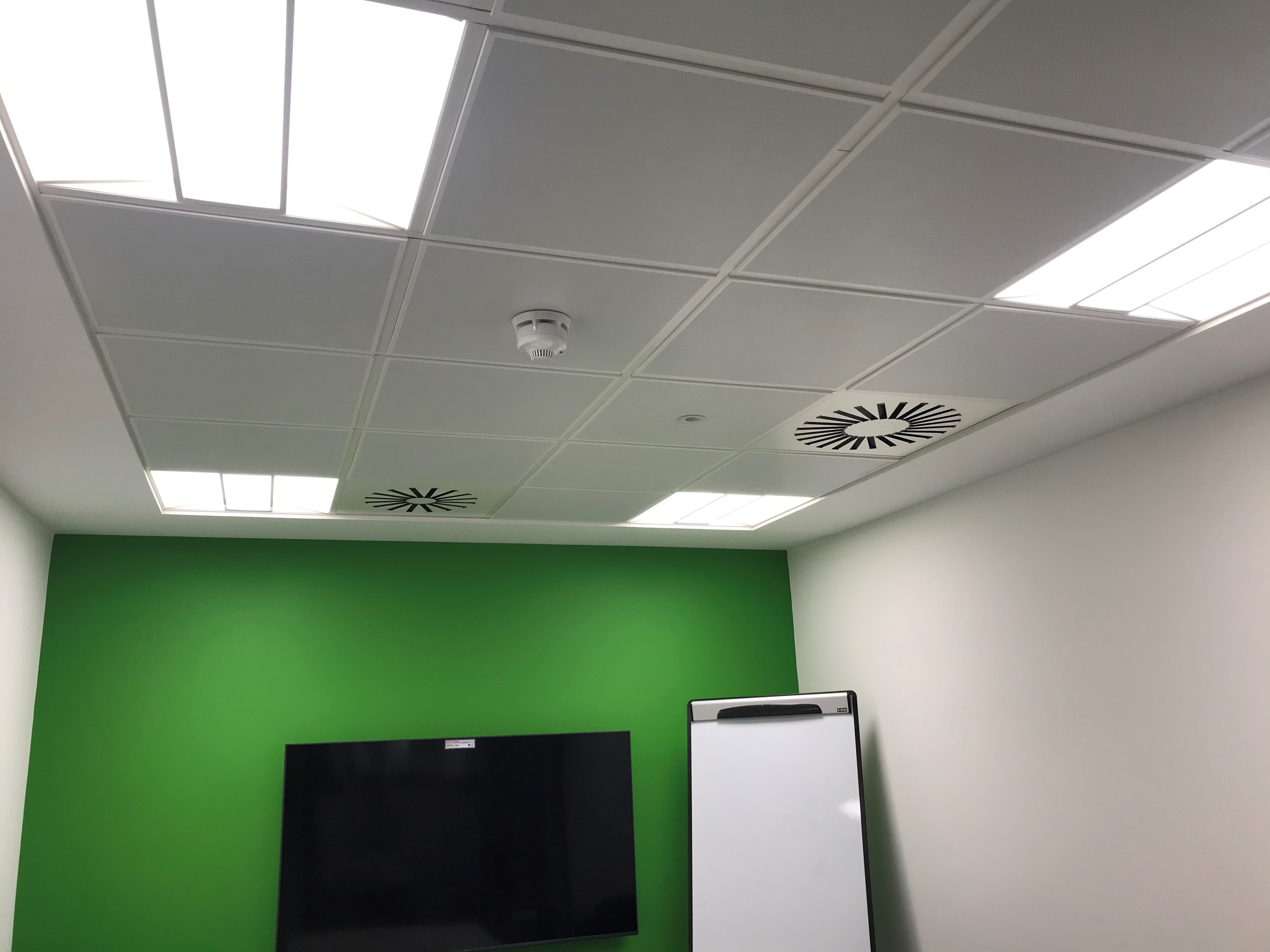 Tilbury Douglas
Birmingham, UK
Luceco's 'installation-friendly' Sigma at Tilbury Douglas
Luceco has recently supplied Sigma luminaires for the new facilities at Tilbury Douglas's offices in Birmingham. Tilbury Douglas is a leading UK building and engineering company with over 130 years of experience in the Construction and Building Services Industry. Platinum Mini Downlighters were fitted throughout the communal spaces with Sigma installed in the Meeting Rooms at Tilbury Douglas's new offices.
The lobby, break-out areas, and Kitchen spaces were lit with Platinum Mini Downlighters, a recessed luminaire offering an efficacy up to 117 Llm/cW, with a unique swing tab design for quick and easy installation into a 152mm cut-out. The die-cast aluminium body is designed to provide optimal thermal control with gloss or matt reflector options.
The meeting spaces were lit with Sigma, a stylish, installer-friendly, Direct / Indirect recessed luminaire for low-glare applications designed to assist with LG7-compliant settings. Backlit LED technology and a central Tp(a) microprism optic with opal side optic ensures suitability for office environments offering UGR 19 compliance and less than 3,000 cdm2 at 65Deg.
Sigma is engineered to be installed in the traditional lay-in method or pulled up to the ceiling using specially designed swing tabs. The luminaire has a range of mounting accessories for solid or plasterboard ceilings and is also suitable for non-standard ceilings in commercial applications.
As well as being a very visually pleasing energy-efficient luminaire offering a 2000 to 4200 lumens range, an efficacy of 130 Llm/cW and excellent photometric performance, Sigma delivers over 100,000 hours of maintenance-free, operational life. Luceco's Project Manager, Thomas Francis said " The new Sigma luminaire installed at Tilbury Douglas's new facilities provides an energy efficient and user-friendly lighting solution and an enhanced lit environment, this is a primary consideration for lighting designers when working within commercial settings."
Client: Tilbury Douglas 
Location" Birmingham, West Midlands, UK
Date: April 2022
Featured Products: Sigma Recessed Panel